WATER SOFTENER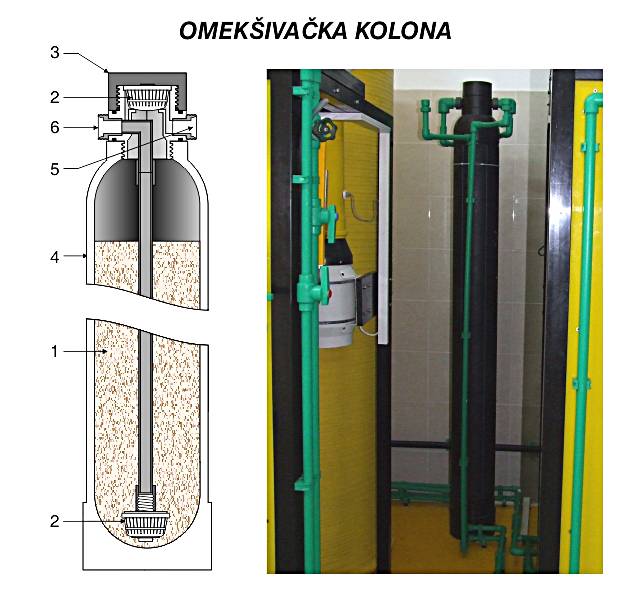 Water used for the salt saturator and feed water used for the dilution of the brine solution must have less than 17mg/l of CaCo3 hardness, otherwise operating efficiency and maintenance free operation would be compromised.
For water supplies with hardness greater than 17mg/l of CaCO3, a water softener is required. For softening supply water, the ion change filter (softener) is used. It consists of the ion-change cylinder filled with ion-change mass, which holds calcium and magnesium ions and change them with sodium ions. When the ion-change mass become exhausted it needs to be regenerated with the saturated brine solution.
Ion-change cylinder capacity must be enough for four to five days of continuous work, after which it needs regeneration in duration of one and a half hour.
Brine used for regeneration process, is spilled to the drain.
*Working hours in relation with the water hardness, for the water softener with 8 liters of the ion-change mass and 10 l/h average water flow.
Water hardness in German degrees

(˚dH)

Water hardness in

(mg/l CaCO3)

No. of working hours between two regeneration processes (h)

5

35

571

10

71

281

15

107

186

20

142

140

25

178

112

30

214

93