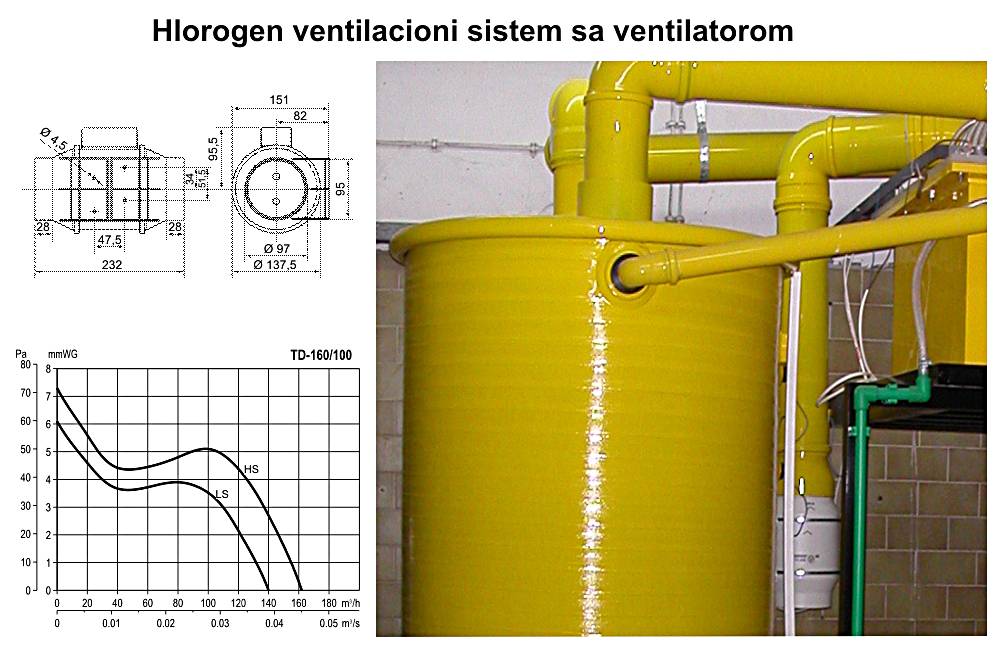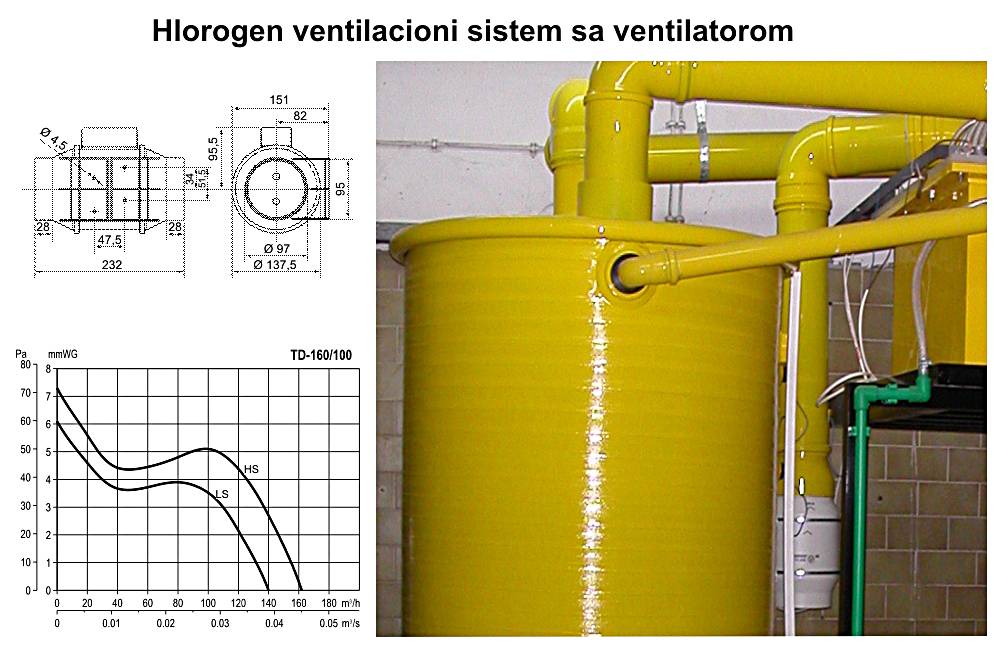 HYDROGEN DILUTION WITH FAN VENTILATION SYSTEM
This system is specially designed for dilution of the hydrogen produced in electrolytic process and releasing it to the open air.
Specially designed fan blows fresh air in the electrolyzer and mix it with the hydrogen. Hydrogen is diluted to amount of max. 10 % of lower explosion level, and it is released in the open air.
If ventilation system is not working, the electrolytic process cannot start or it is stopped.
TECHNICAL DATA FOR THE FAN

Type:

TD – 160/100 N

Power supply (AC V):

230

Current (AC A):

0,15

Power (W):

23

Case:

Reinforced plastic

Nominal speed (rpm):

2100

Max. air flow (m³/h):

130

Noise level (dB):

14

Max. pressure (Pa)

50

Max. working temperature (˚C):

40

Dimensions (R x H mm):

151 x 232

Protection:

IP44